SKF Automatic Lubricators & Lubricating Systems
We offer single point SKF System 24 automatic lubricators. These are available in 2 types (Gas driven & Electro-Mechanically driven) with 2 sizes available in each type. Contact us for more information or browse the links below.
Use SKF Dialset to help you calculate the correct lubricant dispense rate and setting for your SKF automatic lubricators.

As well as offering single point automatic lubricator units we can also tailor a solution to your needs covering any number of points to be lubricated. SKF Centralized lubrication systems. Contact us now to find out more or see more information on some of these units below.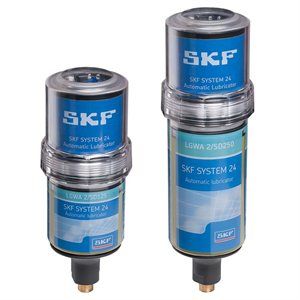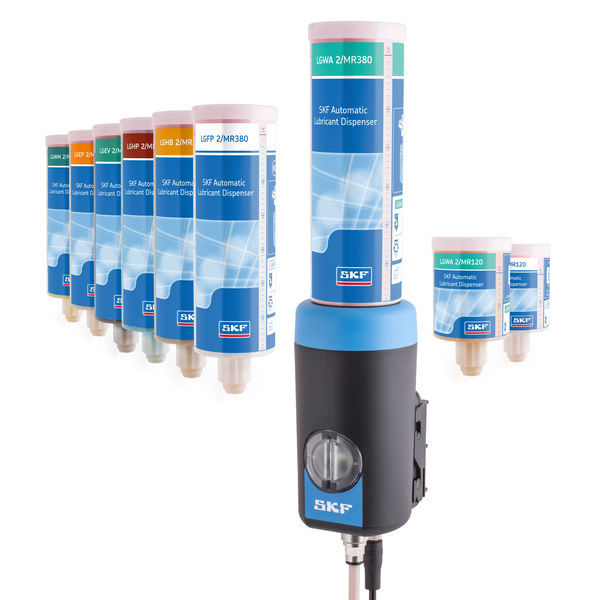 Catalogues, Brochures & Flyers
Back...