Morey's Lubricants
We stock and have access to all types of Morey's lubricants. Contact us to find the product you need.
Some of the Morey's products include:
- Industrial & Automotive Grease
- Food Grade Grease
- Compressor Oil
- Air Tool Oil
- Heavy Duty Oil Stabilizer
- Upper Cylinder Lubricant
- Chain Lube
- Diesel Smoke Killer
Plus more...
You can read more about Morey Lubrication Systems on their website.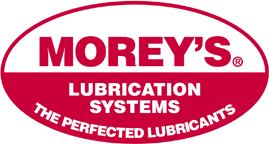 Back...