As an SKF Authorised Distributor, Waikato Bearings is your access to the world leader in technology of rolling bearings, power transmission and lubrication solutions. We supply products to all types of industry, large or small, on the land, underground, at sea and in the air.
Our Company
We are bearing, power transmission, lubrication and shaft sealing specialists and offer a wide range of products and services.
We have been operating independently and successfully since 1999. We are suppliers of ball and roller bearings, plain bearings, linear bearings, power transmission (v-belts, timing belts, pulleys, chain, sprockets and couplings), seals, mechatronics, condition monitoring products, lubrication systems and related engineering products.
At Waikato Bearings, we specialize in problem-solving, and our commitment is to provide our customers with the excellent service they deserve. We are proudly 100% New Zealand owned and operated.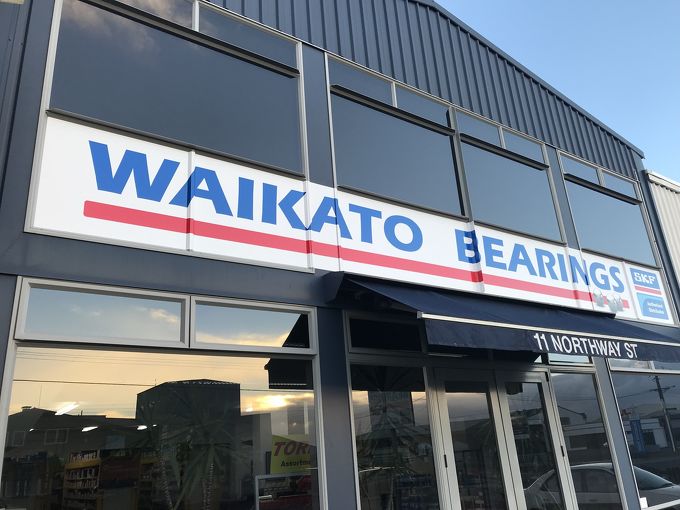 Our Location
We are based in Hamilton, New Zealand, right in the heart of the agricultural and dairy industries in the Waikato region. We have customers from one end of the country to the other and our central location means our national distribution can be as quick as an overnight delivery.
With passion and expertise, Waikato Bearings is always implementing exciting and positive changes to continue delivering excellent service, problem solving and quality product to you.
Our Team
Specialists in bearing, power transmission and lubrication solutions:
Ben Bamfield - Managing Director
András Páger - Technical Sales Engineer [BE-Mech.]
Martin Du Plessis - Technical Sales & Customer Service
Wessel Van Der Merwe - Technical Sales & Customer Service
Papara Cleary - Logistics / Bearing & PT Apprentice
Renee Bamfield - Admin Manager