Chain & Belt Tensioning Solutions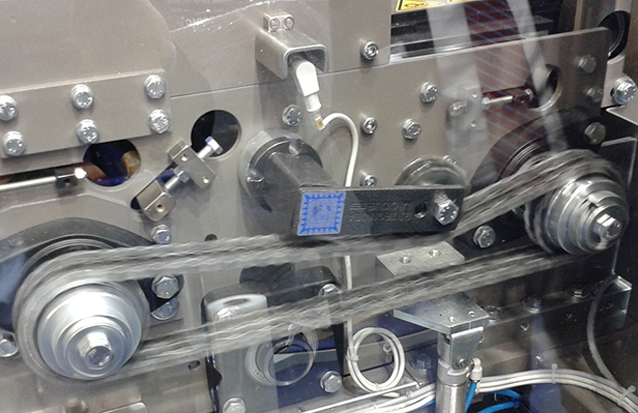 We stock a range of tensioning solutions from Tecnidea Cidue in Italy.
CRESA is a line of automatic chain tensioners or belt tensioners working in rotation that use the elastic deformation of four cylinders made of natural rubber and lodged inside the hollows which result when two elements with square section are turned 45° one to the other. The CRESA base elements are manifold so that, apart from being used as chain or belt tensioners, they can also be used as shock absorbers, decelerators, vibrating elements and supports for net, carpet and roller cleaning scrapers. The CRESA tensioners can be provided with many interface kits: polyethylene sliding blocks, polyethylene pinions and rollers made of zinc plated steel or plastic.
TECNIDEA CIDUE CRESA maintenance-free tensioning of belts and chains.
Tecnidea Cidue has established itself as one of the leading firms that produce and sell C.R.E.S.A. (CRESA) automatic and manual chain tensioners, C.R.E.S.A. belt tensioners (lever tensioner arm), VIB elastic elements, VIB oscillating mountings, VIB rubber suspension units, VIB anti vibration devices, VIB shock absorbers, VIB motor bases supports, decelerating devices, dovetailing and connecting units, power transmission tensioners, multidirectional chains and chain tightening pinions.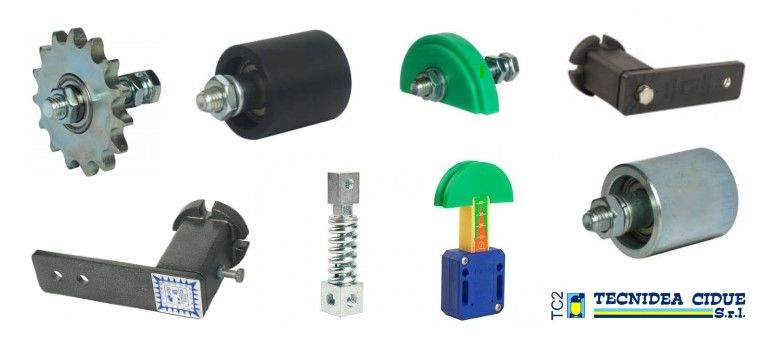 PRODUCTION LINES:
TEN BLOC AUTOMATIC TENSIONERS, ARIA OLIO, TEN JOY, BLU AXIAL PLASTIC TENSIONERS (Equivalent to Spann Box / Span Box / Spanbox Tensioners), ASSO, ARCO, CRESA (Equivalent to Rosta and BD Tensioners), CRESA TENSIONER DEVICES, CIAO PLASTIC TENSIONER DEVICES, VIB-TC2 RUBBER SUSPENSION UNITS, VIB-TC2 OSCILLATING MOUNTINGS, VIB-TC2 ANTI-VIBRATION MOUNTS, VIB-TC2 MOTOR BASES, MIX, PTC BALL BEARING IDLER SPROCKETS, PTF, CAFRA, 3KD, PLOC, 45T ROTARY TENSIONER, GR SYSTEMS TO PUSH THE END OF CONVEYORS. SUPPORTING AND LEVELLING COMPONENTS - LEVELLING PADS - CONVEYOR COMPONENTS - BEARING SUPPORTS
Catalogues, Brochures & Flyers
Back...